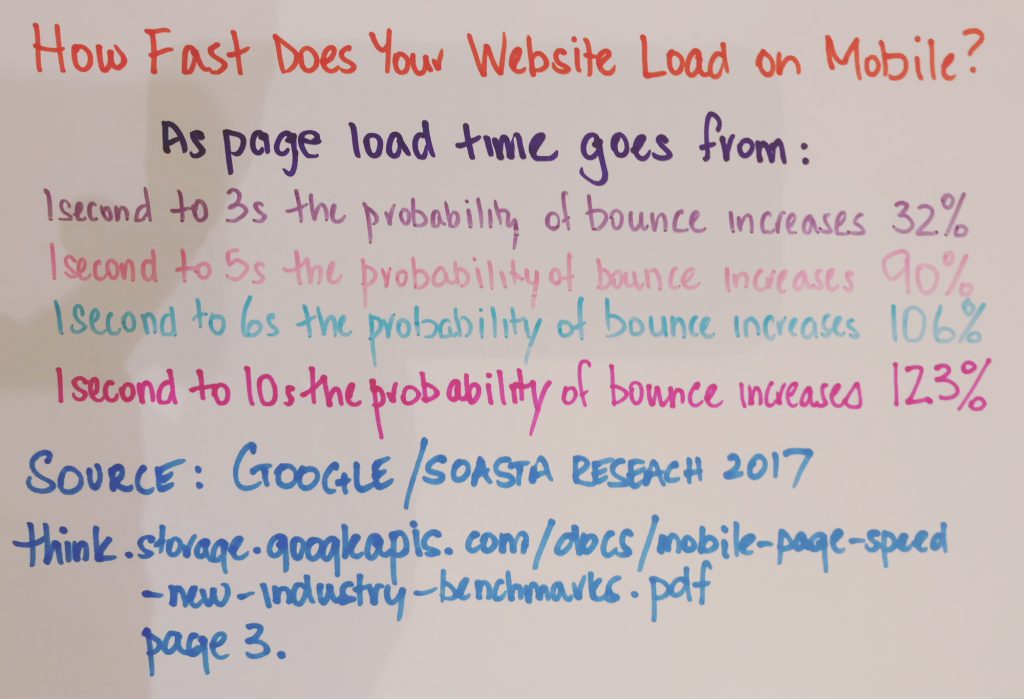 In our previous post, we flagged the importance of page speed. Here are some stats from Google that might scare you if you have a very slow website and you rely heavily on mobile traffic.
You need to have your website load in less than two seconds even on mobile otherwise all the work you do to generate a lead or traffic is lost.
The human race hates to wait and want everything instantaneous!
Thanks to Google for this data.
Source : Google / SOASTA Research 2017 https://think.storage.googleapis.com/docs/mobile-page-speed-new-industry-benchmarks.pdf page 3