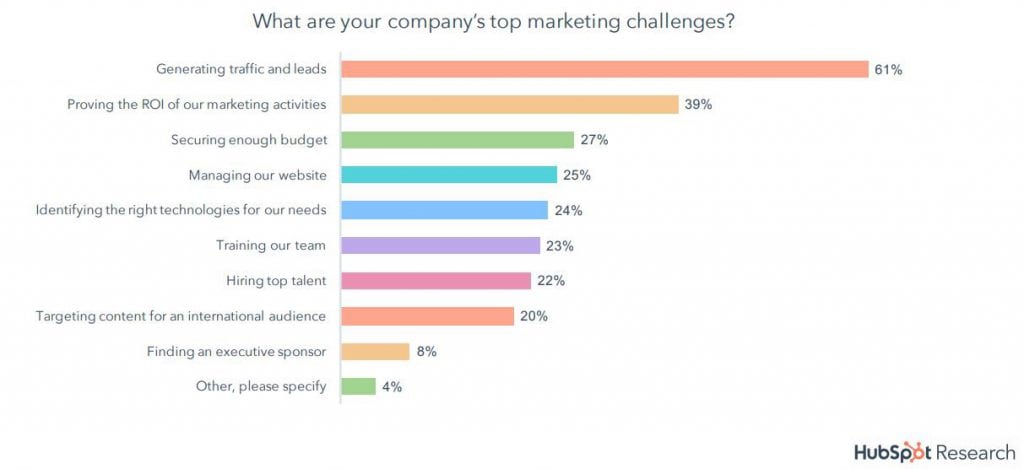 In the @HubSpot State of Inbound Report for 2018, it's interesting to consider the challenges which are first to continue to generate leads.
However, for us, it was interesting that proving the ROI for marketing activities was number 2 on the list as this is something we are passionate about.
Plug for our platform as we aim to identify issues to drive ROI higher.
So if you are in the 39% of inbound marketers looking to improve ROI we would love to see you on our platform and be giving our free version a real workout.